Posts for tag: cosmetic dentistry
By Cypress Dental
September 13, 2020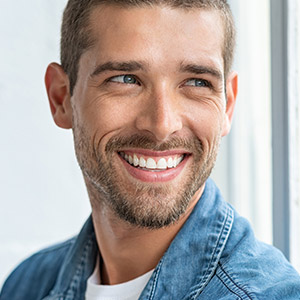 In case you missed it, September is Self-Improvement Month. Don't fret if you weren't aware—we're not sure how the ninth month acquired this celebration of positive human development either. But as long as we're celebrating, do something good for yourself—like improving your smile.
If this doesn't seem like a lofty enough self-improvement goal, remember this: There's much more to a smile than its looks. Smiles "speak" a social language, allowing us to wordlessly communicate acceptance, happiness, or even sympathy. A smile is a valuable part of beginning and maintaining relationships, be they familial, social or professional.
So why not go all out and enhance your smile during Self-Improvement Month? To that end, here are a few options:
Teeth whitening. Maybe your teeth are a little yellowed. If you have mild to moderate enamel staining, consider undergoing a professional whitening procedure. We use a safe but effective solution to give you just the level of brightness you want. And with proper maintenance and occasional touch-ups, you can have a brighter smile for years.
Bonding, veneers or crowns. If your teeth have chips, heavy discolorations or other mild to moderate defects, we can offer a variety of solutions. We can bond special dental materials to repair slight defects that make a tooth look good as new. For moderate flaws, heavy staining or slight gaps, we can bond a custom-made veneer to the front of teeth to hide these imperfections. We can also cap teeth with natural-looking crowns to cover larger disfigurements.
Orthodontics. Misaligned teeth can detract from an otherwise attractive smile. Orthodontics can help—and as long as you're in good oral and general health, you can undergo bite correction at any age. Braces aren't your only option: Removable clear aligners are nearly invisible to others, and because they're removable, they make it easier to keep your teeth clean.
Dental implants. Missing teeth can definitely dim a smile. And while there are a number of restoration options, dental implants are one of the top choices. Implants not only look and feel lifelike, they're exceedingly durable. Although they may be more expensive up-front, they have been shown to last longer and tend to require less maintenance than other restorations. Dental implants are a worthwhile investment in a long-term smile.
Cosmetic enhancements like teeth whitening or bonding may require only one or two visits, while other options like orthodontics or implants can take much longer. But you can still get the ball rolling now. Make an appointment this month for a full dental exam and consultation to start your journey toward improving your smile.
If you would like more information about enhancing your smile, please contact us or schedule a consultation. To learn more, read the Dear Doctor magazine article "Cosmetic Dentistry: A Time for Change."
By Cypress Dental
June 15, 2020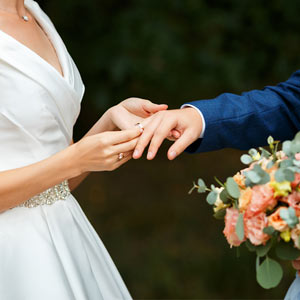 Like thousands of other June brides and grooms, your big lifetime moment has finally arrived: your wedding day! It's been a flurry of activity over the last few months to prepare for it, especially with efforts to look your absolute best. And you remembered everything—including your smile, right?
If you did, kudos to you. Your smile is an important part of your unique personality and thus merits its own special attention. If, however, in all the hustle and bustle you weren't able to give it the attention it deserves before the wedding, don't fret. When it comes to your smile, it's never too late to make it the best it can be.
Depending on your dental situation, here are four ways to achieve a more confident and attractive smile.
Teeth Whitening. Yellowed and dull teeth can dim the beauty of your smile. While daily brushing and flossing helps, you can further improve your teeth's brightness with professional teeth whitening. Our bleaching techniques can give you the shade you desire, from naturally subdued to Hollywood dazzling. And with proper maintenance and touch-ups, your brighter smile could last for years.
Veneers. Dental imperfections like chips, heavy staining or slight tooth gaps can detract from an otherwise perfect smile. We can mask those imperfections with veneers, thin layers of porcelain custom-created to match your teeth. Although less expensive and less invasive than some other cosmetic procedures, veneers can have a transformative impact on your appearance.
Restorations. Sometimes a smile may suffer from severely distressed or missing teeth. Depending on what you need, we can restore your teeth—and your smile—with crowns, bridges or dental implants. The third option is the closest we can come to a real tooth, replacing both a missing tooth's crown and root. With an implant, you can have a new tooth that looks and functions like the real thing.
Orthodontics. Properly aligned teeth make for a beautiful smile. If yours aren't as straight as you'd like them to be, consider orthodontics, the original "smile makeover." Moving teeth where they ought to be improves dental health and function, and can dramatically improve the appearance of a smile. Even if you're well past your teen years, you haven't missed out: As long as you're reasonably healthy, you can gain a straighter smile at any age. However, this improvement needs more time and planning—so don't wait if that's what you want to do!
If you still have time before the wedding, a dental cleaning and polish can do wonders for your smile (and your dental health too). But even if you aren't able to fit in an appointment before the big day, you can still pursue a cleaning or cosmetic procedure after the honeymoon. Any time is the right time to change your smile for the better.
If you would like more information about enhancing your smile, please contact us or schedule a consultation. To learn more, read the Dear Doctor magazine articles "Cosmetic Dentistry" and "Planning Your Wedding Day Smile."
By Cypress Dental
June 30, 2019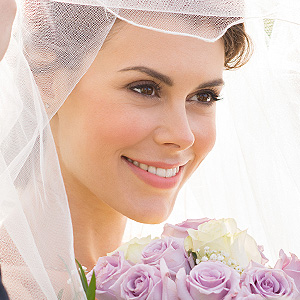 Congratulations—you're engaged! It's a stupendous (and hectic) time in your life as you plan your upcoming wedding.
You want to look your best for the big day—which means you may be dieting, exercising or making changes to your hairstyle and makeup. Be sure, though, to consider another important part of your appearance—your teeth and gums. Here are a few options that could help your wedding day smile shine even more.
Cleanings and whitening. While dental cleanings are primarily about removing disease-causing plaque and tartar they can also give your teeth that clean and polished look. And if you want an extra boost in brightness, consider whitening—we may be able to lighten up your teeth's stain-induced dullness.
Bonding. If your teeth have slight imperfections—chipping, slight gaps or staining that doesn't respond well to whitening, consider bonding techniques to repair or cover these defects. Composite resin is a dental material that can be shaped and bonded to teeth to reform a deformed tooth—and with color matching as well. For more extensive defects you can cover the front of imperfect teeth with bonded porcelain veneers or completely cap a tooth with a custom crown.
Tooth restorations. If you have missing teeth marring your smile, you have several options. The top choice: dental implants, which replaces the root of the tooth and will be able to have a crown attached to it. An implant can thus restore both better function and appearance. For more affordable options, you can also turn to fixed bridges or removable dentures. The latter can be custom designed to replace all the teeth on a jaw arch or just a few in different locations.
Gum enhancements. Teeth aren't the only part of your smile that might need a helpful touch—your gums' appearance might also be a problem. There are cosmetic procedures including plastic surgery and tissue grafting that can help correct overly prominent "gummy" smiles or, at the other end of the spectrum, longer appearing teeth because of gum recession.
Orthodontics. If you have extended time before the wedding date, we may be able to correct crooked teeth or a poor bite (malocclusion) that's adversely impacting your smile. In some cases, you may be able to choose clear aligners, removable plastic trays that are hardly noticeable to others, over more visible braces to correct your bite.
If you would like more information on cosmetic dentistry for lifetime events, please contact us or schedule an appointment for a consultation.