Posts for: December, 2017
By Cypress Dental
December 29, 2017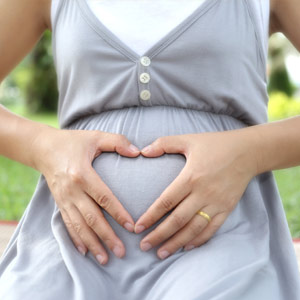 If you're pregnant, you may find yourself pondering decisions you didn't have to think about before. Should you have that glass of wine… or skip it, because of the alcohol; go for the sushi… or avoid uncooked foods; take the pain reliever… or live with the headache. And if you have a toothache — or even if you're overdue for a checkup and a cleaning — you may also be wondering whether having dental treatment (especially treatment that might involve local anesthetics) is safe for you and your developing baby.
Fortunately, a study that recently appeared in the Journal of the American Dental Association (JADA) should let expectant moms breathe a little easier. The research concludes that it's safe for pregnant women to undergo dental treatment, including procedures that use local anesthetics.
And that's good news indeed, because while maintaining good oral health during pregnancy is critical for the developing baby, many expectant moms experience problems during this period.  Some common issues include a higher risk of tooth decay due to increased carbohydrate consumption, and sore or bleeding gums from a condition called pregnancy gingivitis.
According to the study's lead author, Aharon Hagai, D.M.D., "[Pregnancy] is a crucial period of time in a woman's life, and maintaining oral health is directly related to good overall health." Yet, as Dr. Hagai notes, pregnant women sometimes avoid the dentist even if they have a problem. So his team set out to determine whether having dental treatment with anesthesia affected the outcome of pregnancies. They compared a total of 1,004 women, some of whom had dental treatment with local anesthesia, and some who did not.
The research showed there was no significant difference between the two groups. This applied in terms of both major medical problems (such as cleft palate, heart defects or cerebral palsy) and other issues, including low birth weight and preterm delivery. Dr. Hagai summed it up this way: "We aimed to determine if there was a significant risk associated with dental treatment with anesthesia and pregnancy outcomes. We did not find any."
So if you're pregnant, there's one less thing to worry about. Go ahead and schedule your routine dental check up — and remember that it is particularly important to have cleanings during pregnancy. Â If you experience changes in your oral health, don't hesitate to come in for an office visit and cleaning; that way, you can make sure your hormonal changes are not playing havoc with your gums. There is an old saying in some cultures that for every child a woman has, she loses a tooth. Don't let that happen to you.
If you have questions about oral health and pregnancy, please call our office to schedule a consultation. You can read more in the Dear Doctor magazine article "Expectant Mothers: Dental facts you need to know" and "Pregnancy and Oral Health."
By Cypress Dental
December 14, 2017
You have a great smile: beautiful white teeth all perfectly aligned. But unbeknownst to you, periodontal (gum) disease might even now be damaging your gum tissues, setting the stage for future tooth and bone loss — and a ruined smile.
While it's easy to miss the early stage of this disease caused by bacterial plaque on tooth surfaces, there are a few signs if you pay close attention. Bleeding gums after moderate brushing or flossing could indicate normally resilient gum tissues have begun to weaken. You may also notice a slight redness and swelling around the margins of the gums and a bad taste or breath. As it progresses, you may experience painful abscesses (infected pockets that develop between the gums and tooth) and loose teeth, a late sign of tissue detachment and bone loss. If you are a smoker, nicotine reduces swelling and bleeding of the gums, removing signs you have a disease. If you smoke, you need to see your dentist regularly.
While renewed daily oral hygiene is important for stopping gum disease, you may also need professional care to bring it under control. The main treatment calls for the manual removal of plaque and calculus (hardened deposits of plaque) that are sustaining the infection. Dentists and hygienists both can perform scaling, which removes plaque and calculus at or just below the gum line, and root planing to clean accessible root surfaces.
In more advanced cases, though, you may need the services of a periodontist, a specialist in treating diseased or injured gums, bone and other connective tissues that support the teeth. They're also skilled in more advanced treatments like gum flap surgery that more fully exposes a tooth's root area for plaque and calculus (or tartar) removal, or tissue grafting procedures that improve the health and appearance of damaged gums.
If you suspect you have gum disease, the place to start is with your family dentist. They can determine if your case will respond to basic scaling, root planing or antibiotic treatment. If the disease appears more advanced or with complications, they will most likely refer you to a periodontist for treatment.
If you've already seen bleeding, swelling or redness, see your dentist as soon as possible. The sooner you begin treatment for any case of gum disease, the less likely it will lead to the loss not only of your teeth but your beautiful smile.
If you would like more information on the treatment of periodontal (gum) disease, please contact us or schedule an appointment for a consultation. You can also learn more about this topic by reading the Dear Doctor magazine article "When to See a Periodontist."